Pricing From £10

Procedure time From 15 minutes

Downtime None

Duration of results Long term - results may vary
Laser Hair removal is a safe and effective permanent solution of unwanted hair for Men and Women.
We use the latest technology which combines two lasers Alexandrite 755mm and the NGYag 1064mm to ensure suitability for ALL skin types including darker skin tones. Laser Hair removal is suitable for all areas of the face and body! laser destroys the hair in the active cycle ( anagen stage ) which is approximately 20% of the hair growth, so you will see a reduction of up to 20% in the growth after each session. Laser also has the added benefit of reducing the effects of folliculitis leaving your skin smooth and hair free!
Book your free consultation with our highly trained laser therapists today!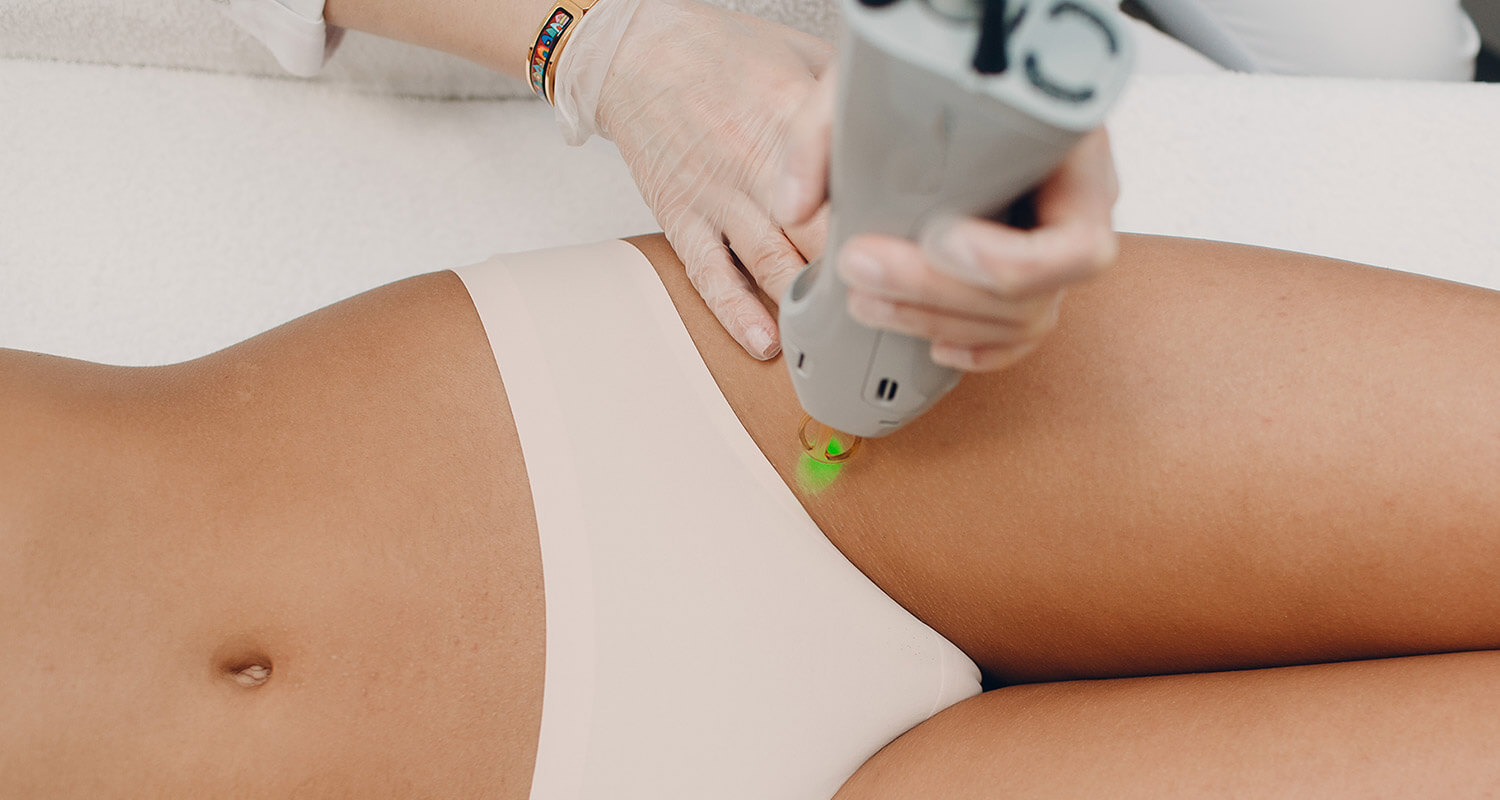 Prices
Contact one of our Strip salons for this month's laser hair removal offers & bespoke packages
| | | | |
| --- | --- | --- | --- |
| Underarms | £80 | £ | |
| Upper or Lower Lip | £50 | £ | |
| Chin | £65 | £ | |
| Neck | £80 | £ | |
| Nose or Ear or Centre Brow | £45 | £ | |
| Peri Anal | £65 | £ | |
| Nipples | £40 | £ | |
| Cleavage (line only) | £55 | £ | |
| Cheeks or Sideburns or Jaw line | £75 | £ | |
| Fingers & Toes | £50 | £ | |
| Navel Line | £55 | £ | |
| Feet or Hands (inc. Toes / Fingers) | £55 | £ | |
| | | | |
| --- | --- | --- | --- |
| Bikini Line | £90 | £ | |
| G-String | £110 | £ | |
| Brazilian | £130 | £ | |
| Hollywood | £140 | £ | |
| Buttocks (whole) | £110 | £ | |
| Full Face | £120 | £ | |
| 1/2 Arm (lower) | £120 | £ | |
| 1/2 Arm (top) | £125 | £ | |
| Abdomen | £140 | £ | |
| Shoulders | £90 | £ | |
| Back (lower or upper) | £130 | £ | |
| | | | |
| --- | --- | --- | --- |
| 1/2 Leg (lower inc. knees) | £165 | £ | |
| 1/2 Leg (top) | £175 | £ | |
| Full Arm (exc. Hands) | £180 | £ | |
| | | | |
| --- | --- | --- | --- |
| Full Leg (exc. Feet & Toes) | £250 | £ | |
| Back (full) | £200 | £ | |
| Full Back & Shoulders | £250 | £ | |
| | | | |
| --- | --- | --- | --- |
| Neck | £80 | £ | £ |
| Fingers & Toes | £50 | £ | £ |
| Nose or Ear or Centre Brow | £45 | £ | £ |
| Nipples | £40 | £ | £ |
| Navel Line | £55 | £ | £ |
| | | | |
| --- | --- | --- | --- |
| Peri Anal | £65 | £ | £ |
| Feet or Hands (inc. Toes / Fingers) | £55 | £ | £ |
| Underarms | £80 | £ | £ |
| Shoulders | £90 | £ | £ |
| 1/2 Arm (lower) | £120 | £ | £ |
| 1/2 Arm (top) | £125 | £ | £ |
| | | | |
| --- | --- | --- | --- |
| Back (lower or upper) | £130 | £ | £ |
| Beard | £90 | £ | £ |
| Abdomen | £140 | £ | £ |
| Chest | £140 | £ | £ |
| Hollywood | £140 | £ | £ |
| Buttocks (whole) | £110 | £ | £ |
| Full Face | £120 | £ | £ |
| Mankini Line | £90 | £ | £ |
| Brazilian | £130 | £ | £ |
| Full Arm (exc. Hands) | £180 | £ | £ |
| 1/2 Leg (lower inc. knees) | £136 | £ | £ |
| 1/2 Leg (top) | £175 | £ | £ |
| | | | |
| --- | --- | --- | --- |
| Back (full) | £200 | £ | £ |
| Full Back & Shoulders | £250 | £ | £ |
| Chest & Abdomen (full frontal) | £230 | £ | £ |
| Chest & Shoulders | £230 | £ | £ |
| Full Leg (exc. Feet & Toes) | £250 | £ | £ |